Formworks for stairs
Arbloc has introduced computer design in the production of formworks for stairs. This allows us to be precise in the development of 3D shapes based on drawings, the same result would be difficult to achieve with traditional wood carpentry.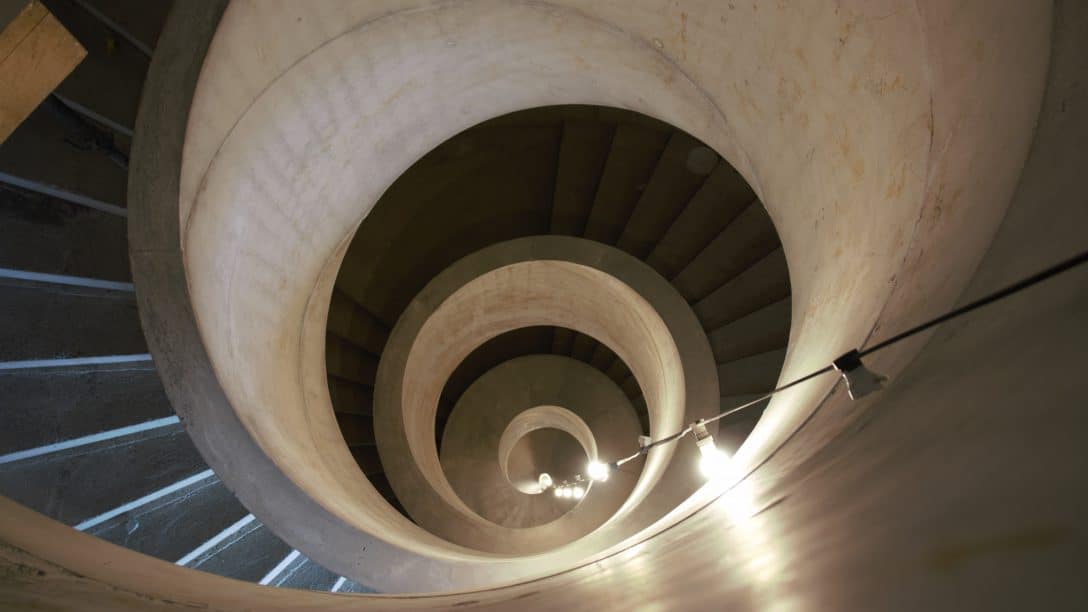 From the 3D model, we move to the processing of polystyrene foam using numerically controlled cutters and faithfully respecting the geometries. The resulting a formwork allows the company to obtain a uniform concrete casting on the steps and the helical plane.
Types
Formworks are produced in parts to facilitate handling in the building yard. Each element groups two or three steps on a falsework. The side supports are made upon request, otherwise we proceed with traditional wooden carpentry, consisting of vertical laths. The operation is facilitated since the polystyrene has markings at the risers. Side supports provided by Arbloc can be of two types:
Non-structural, consisting of a shaped sheet that must be supported by wooden carpentry.It is used as a guide or fair facing.
Structural, consisting of polystyrene and boards on which it is possible to directly screw the riser panel.
Spiral stairs

With winder steps

Spiral stairs

Circular/elliptic type

Zig-zag stairs

Circular/elliptic type