Formworks for cemetery niches
Arbloc has been producing formworks for cemetery niches for more than twentyseven years.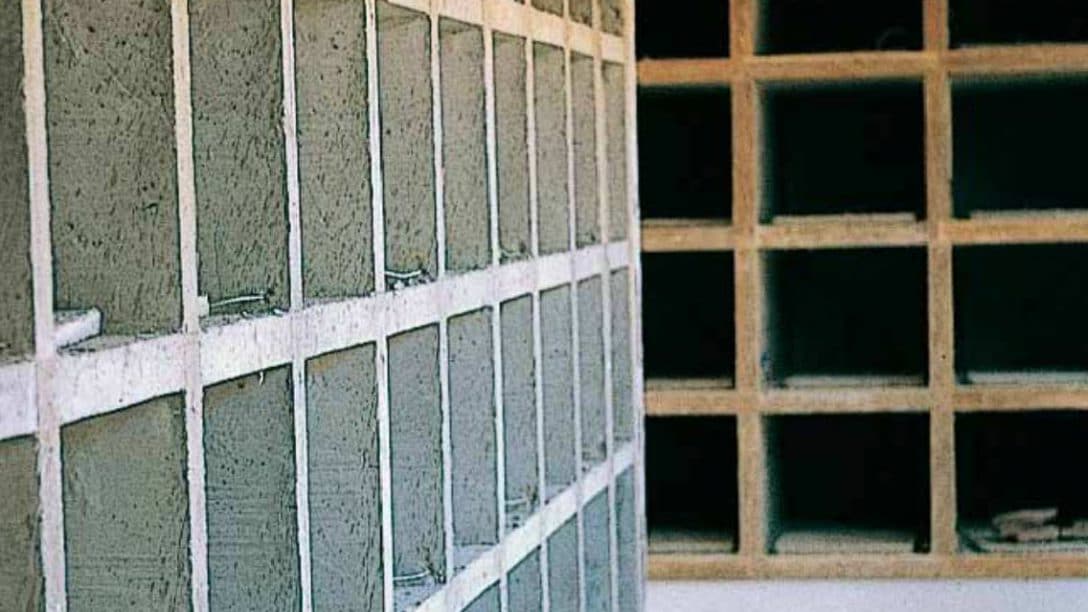 Our experience allows us to offer our customers a product that has been tested over the years, suitable for a high number of uses, and that allows the construction of niches in a short time also by unskilled personnel.
Types
Transversal
Arbloc's modular formwork is used when there is no space for removal in front of the niches. These are situations where it is necessary to build a narrower corridor than the depth of the niche. The formwork is equipped with metal alignment guides and a screw closure that allow the parts to be joined and used as if it were a single piece.
Longitudinal
Arbloc's longitudinal modular formwork is used for the construction of niches without lateral conicity because of the need to provide a minimum width of 700 mm constant throughout the depth. The formwork is removed in two phases, fi rst the part with the conicity and then the one with the inverse conicity.
Lateral
Arbloc's modular lateral formwork is used for underground tombs which have a narrower corridor than the depth of the niche. Two metal alignment guides and a screw closure keep the parts joined during setting up and casting. During removal, after part of the extraction, the first segment is unfastened leaving space to extract the second one.
Ossuaries
Frontal ossuaries
Arbloc's frontal P formwork is made with dimensions on request; it is a block of polystyrene shaped as a truncated pyramid and equipped with a metal insert consisting of a plate and a tie rod.
Raised frontal ossuaries
Arbloc's raised P formwork is made with the same dimension as the niche. They are ossuaries made next to niches to complete the columbarium. They have a larger plate as the necessary pressure for extraction is greater.
Long frontal ossuaries
Arbloc's long P formwork is made with the length of the niche. They are made over the last row of the niches, in such a way that two ossuaries fit in the space of one niche. The formworks are equipped with a sheet metal on the upper side to allow foot traffic during processing. This type of formwork requires a high extraction effort due to the greater amount of surface in contact with the concrete. Therefore, the extraction plate has the same dimensions as the bottom to discharge the extraction pressure over the entire surface of the polystyrene without damaging it.