Formworks for framing Topform
Today, the most widespread system for creating cornices is the use of polystyrene molds.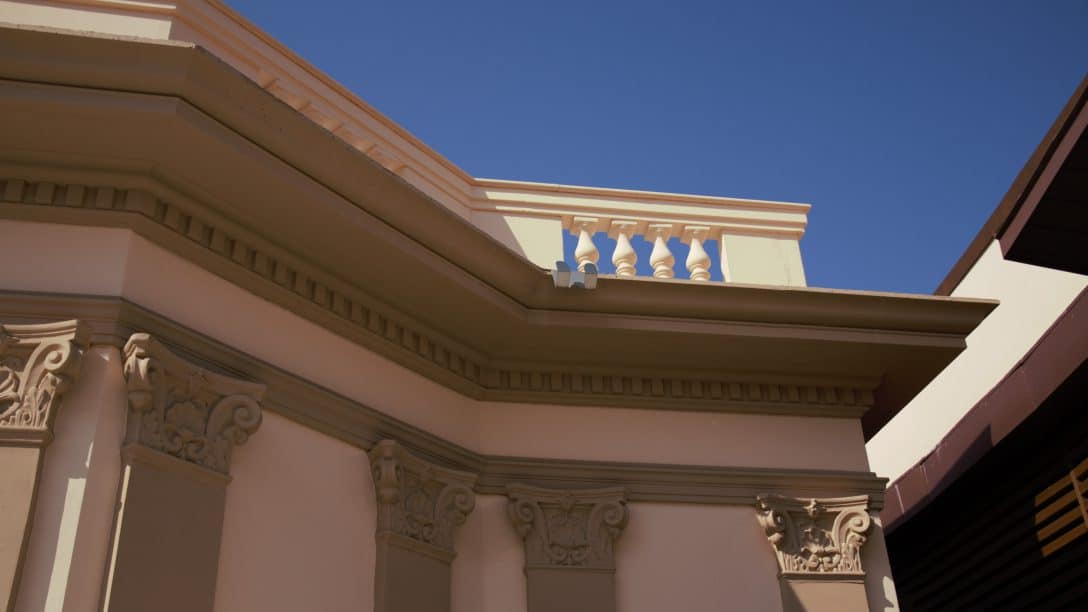 In over 30 years' experience our Topform molds have evolved, and now offer a series of features that make them a leading product in the fi eld.
Different coatings, less joints, glued corners, and custom design are the product's main characteristics. Their combination accelerates the side casting and gives the concrete a high-quality, smooth fair facing.
Topform mold
Topform molds are made of high density polystyrene foam and are coated with PVC film on the outside. They are fitted with various surface reinforcing elements that strengthen the mold and guarantee an enhanced aesthetic result and longer life.
From the very first contact with the customer we appraise the type cornice to be built and study the appropriate mold to supply. All the factors that influence the choice of materials are carefully appraised, such as the fair facing finishes, re-use, time taken for setting up and removal. The indepth approach to these problems guarantees a noteworthy saving of cost on finishes, labor, extra materials or any unplanned jobs.
Topform Syform mold
Topform Syform molds are made with highdensity polystyrene and coated with Syform resin. Characterized by a sturdier surface than pvc film, they do not shrink over-time and can be reused more times. The polystyrene has wooden planks that simplify installation because they allow to rest the mold directly against the beams.
Monoform Mold
Single-use casing, polystyrene density 15 kg, 3/10 sheet steel coating, result of fair-faced finish, steps with sizes over 30 mm, radius curve over or equal to 300 mm, there are no PVC profiles or drip edges to be fitted.